James Woolf
Founder, CEO
Flow East was established in 1990 by James Woolf, who moved to Prague after qualifying as a Chartered Accountant with Price Waterhouse in London. James was educated at Westminster School and the London School of Economics. Having moved to Prague he acquired a wealth of knowledge in the Czech business market. James built Flow East into one of the largest private British investors in the Czech Republic, currently employing more than 250 people. James occasionally leads business seminars at the Anglo-American University in Prague and Saïd Business School at the University of Oxford.
David Chirnside
Partner, CFO
David joined Flow East in 1999 after previously being the regional CFO at Kingspan Building Products for CEE. David has a Law Degree from New Zealand and his previous experience includes management consultancy with Allied Domecq and Tetra Pak in CEE, and working with Amerada Hess, British Gas, and London Electricity in the UK. David is based in Prague and has extensive experience in team creation and leadership, debt raising, corporate restructuring, deal closing, and transaction structuring. David leads the managing directors for each of the group´s separate business lines and also the finance team. David is also the Honorary Consul of New Zealand in the Czech Republic.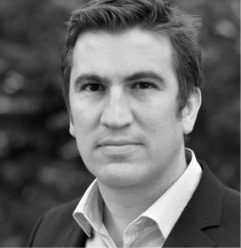 William Bucknell
Managing Director Real Estate
William has been leading the real estate team since joining Flow East in 2005. William has a degree in Quantity Surveying from Reading University and qualified as a Chartered Quantity Surveyor with Gardiner & Theobald in London. He has experience in the UK, the Czech Republic, Croatia, Serbia, Romania and Ukraine. William has overseen more than 250,000 m2 of development projects and is an experienced asset manager with responsibility for 400 tenants and over EUR 15 million of income per year. William is based in Prague and is Chairman of the board of the Royal Institution of Chartered Surveyors in the Czech Republic.